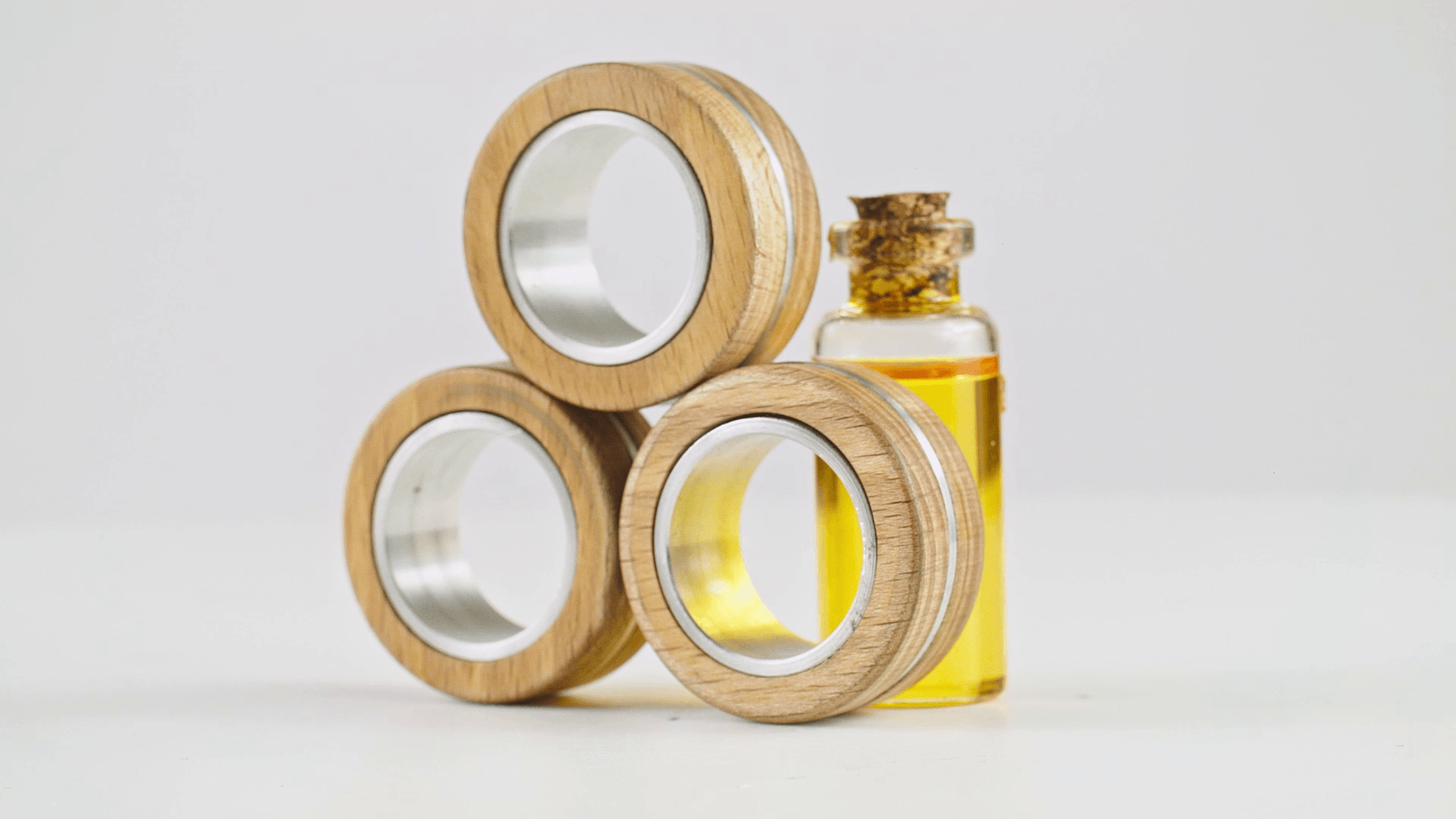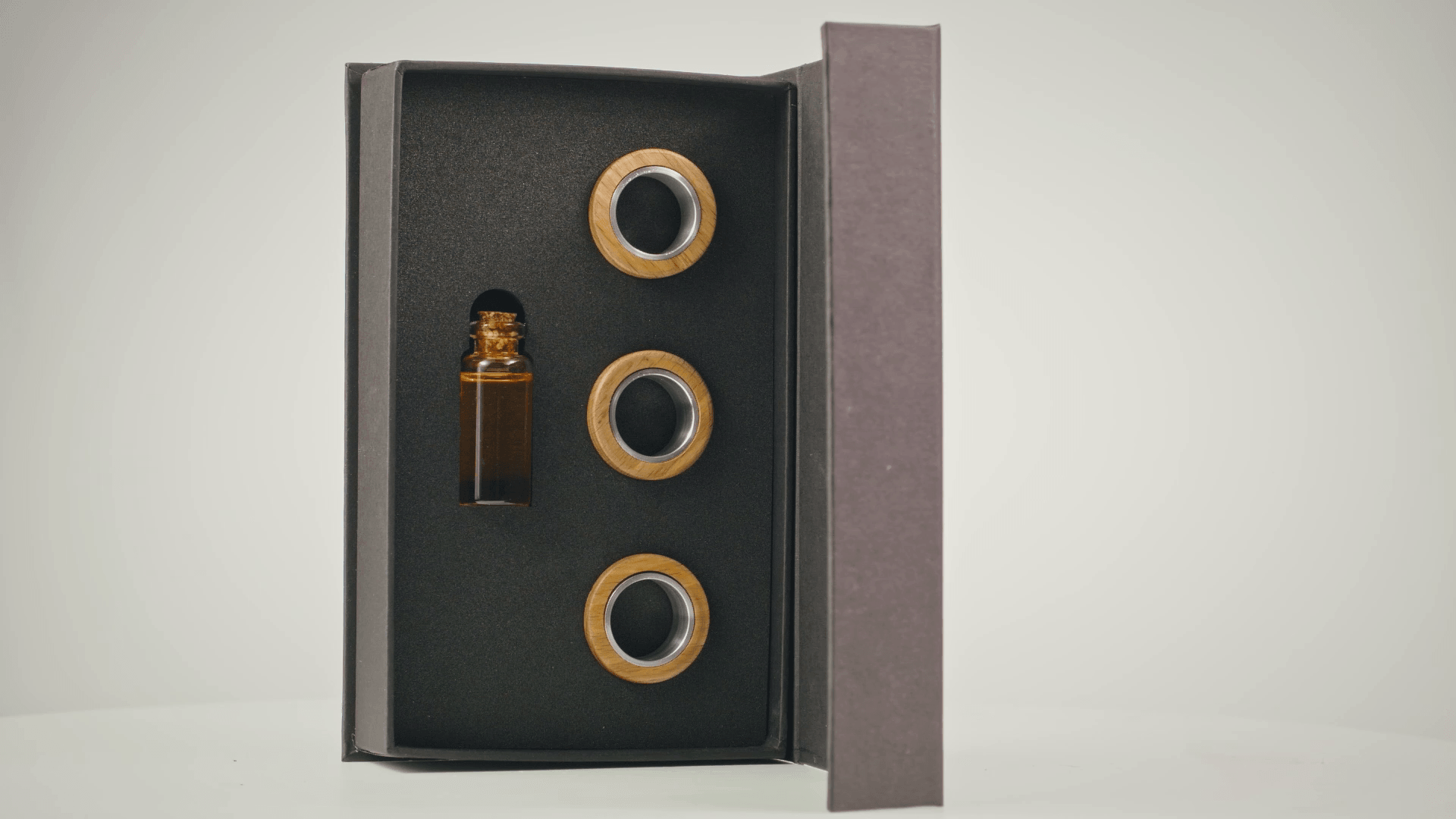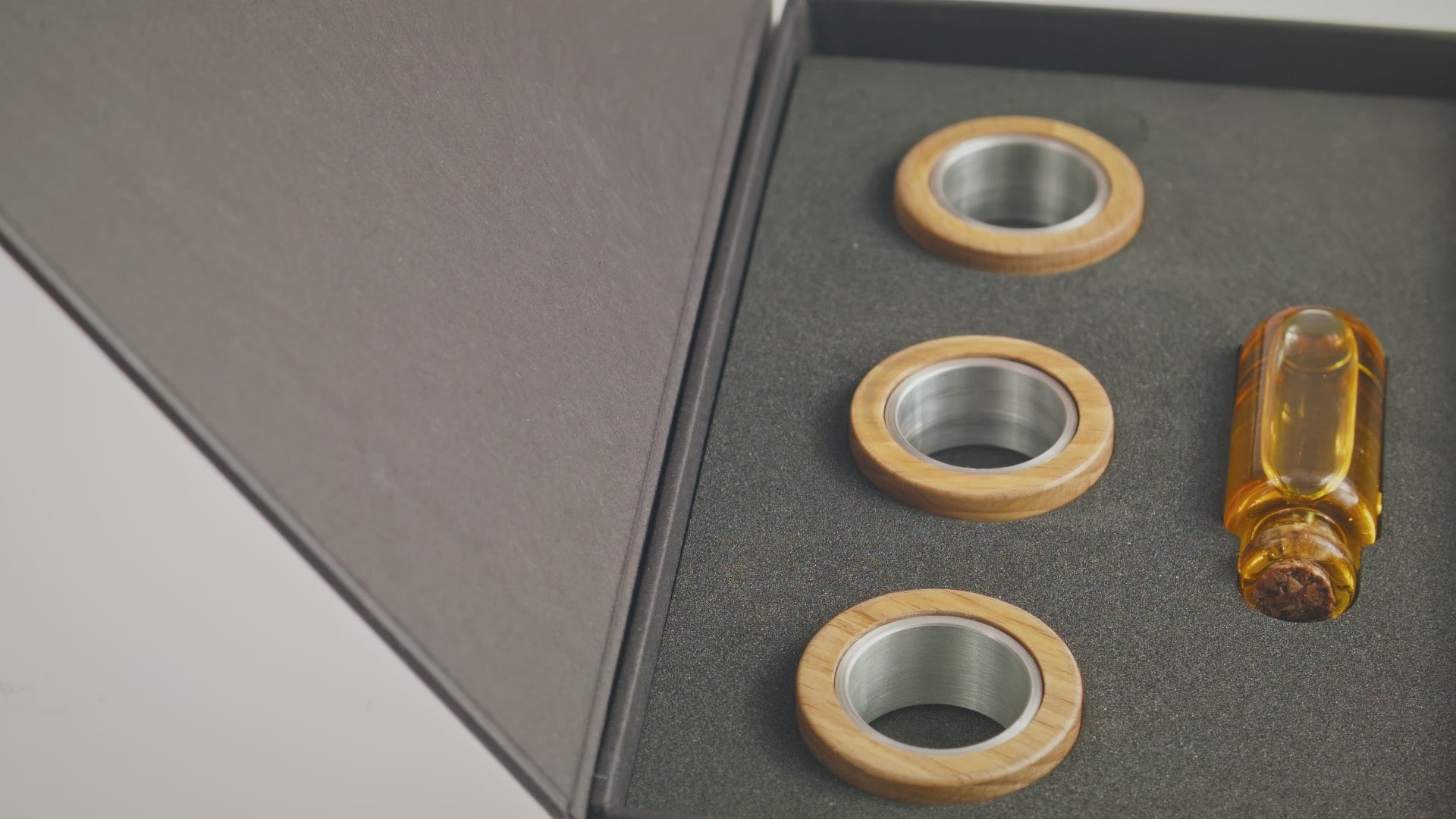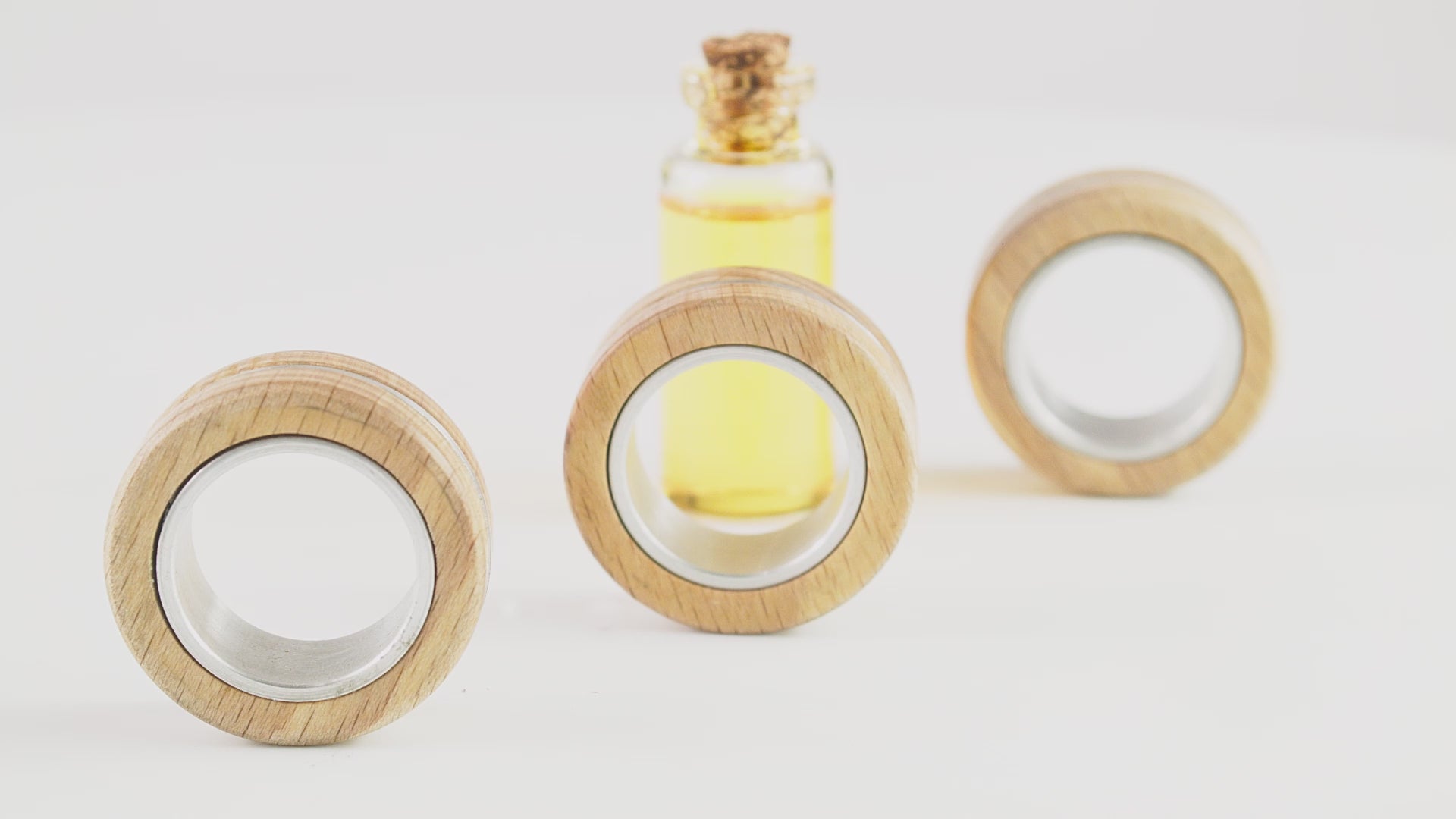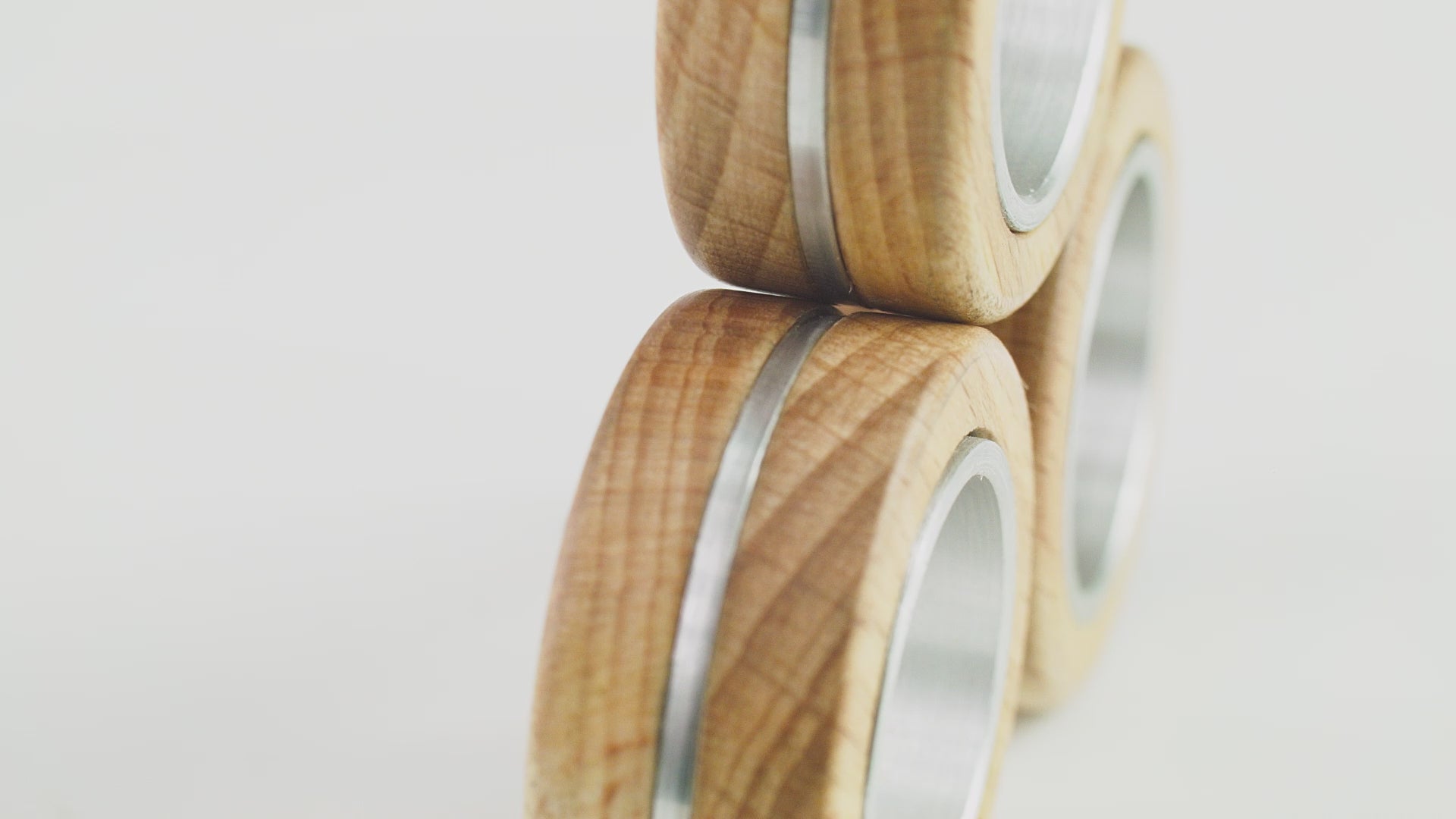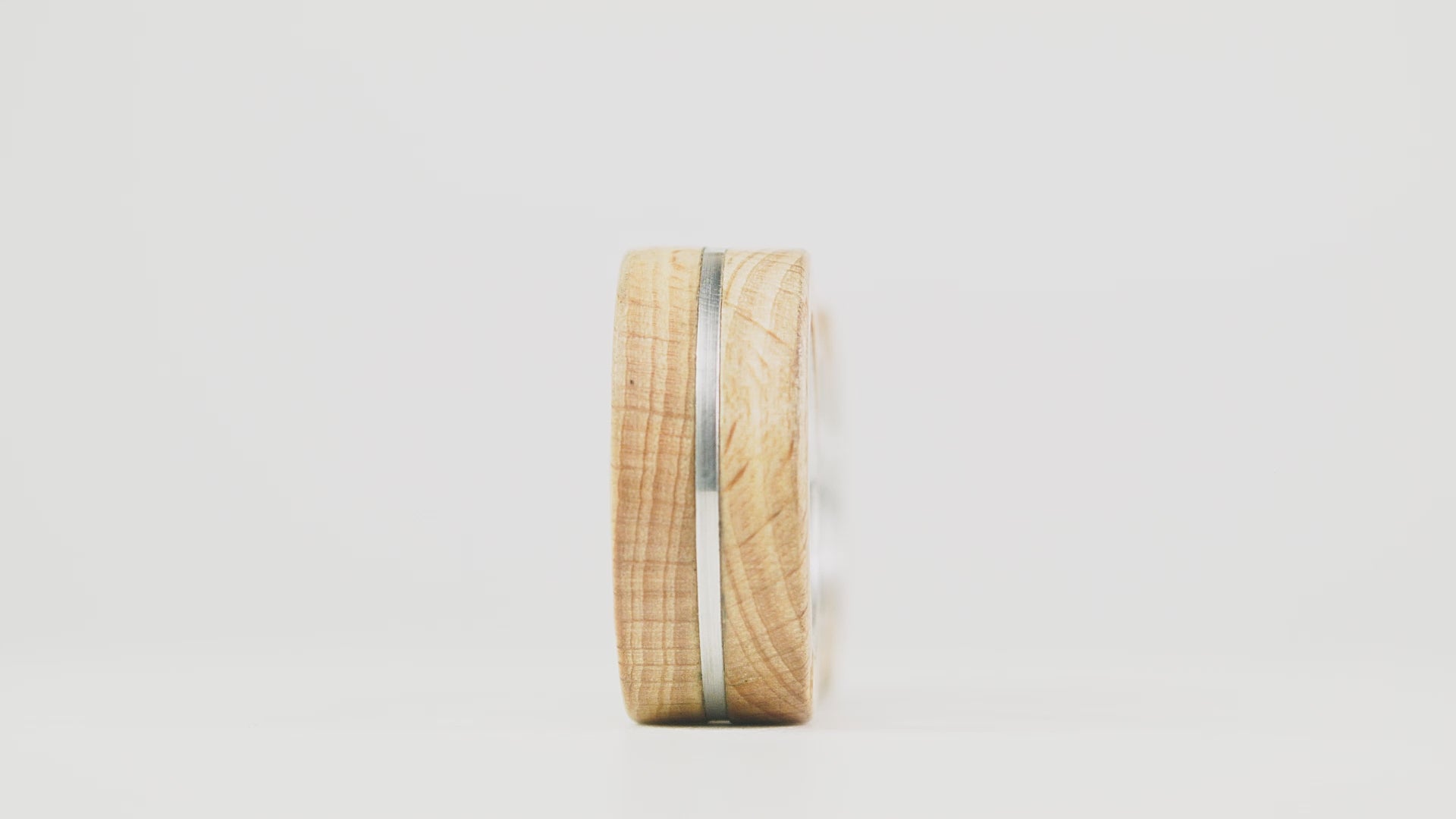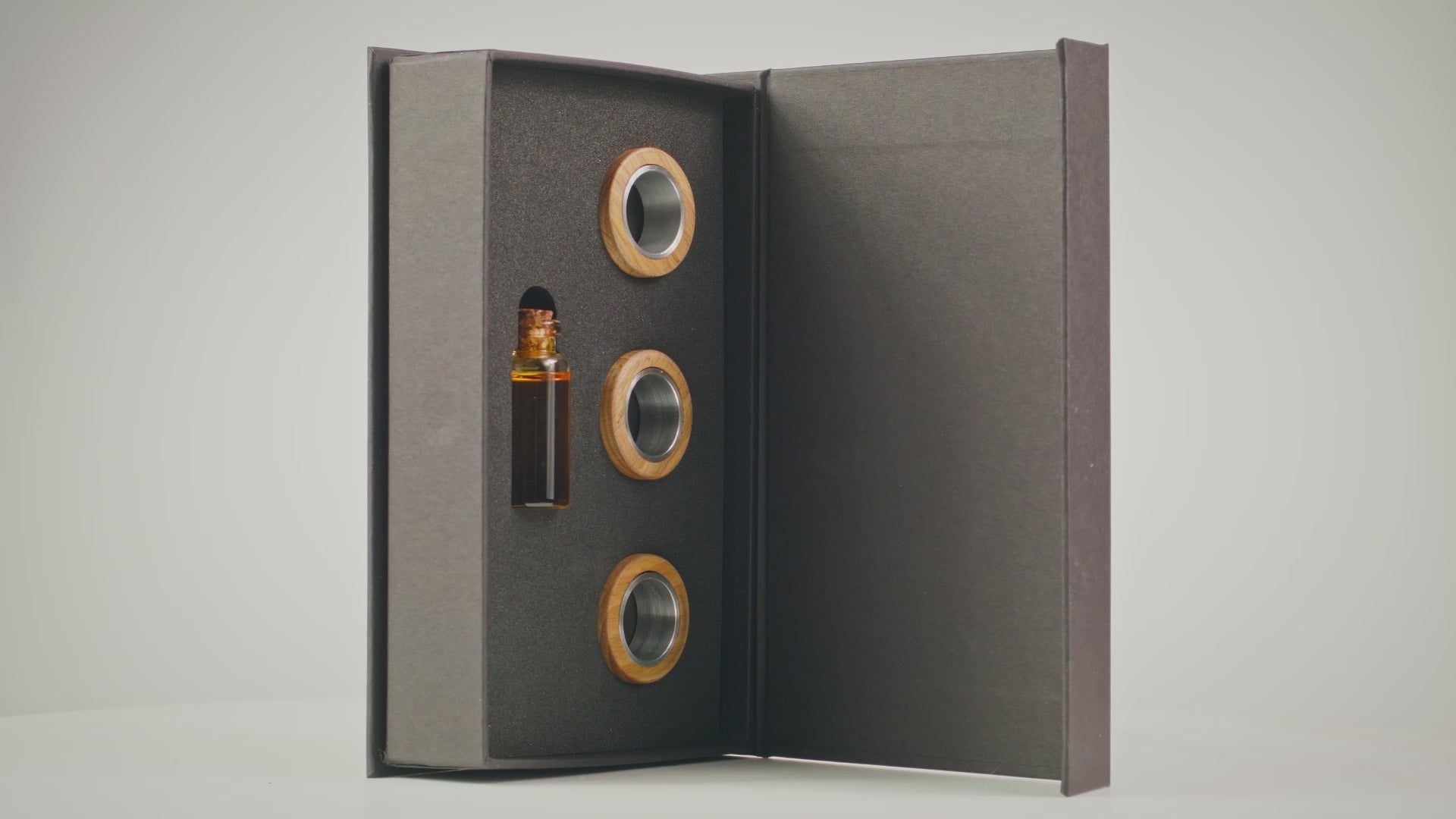 Shipping From Ukraine
Our post office is working as usual. So be sure you will receive your wooden rings in time.
Shipping terms are: 
| | |
| --- | --- |
| USA, Canada |  up to 10 business days |
| Europe | up to 14 business days |
| Rest World | up to 28 business days |
The inner size of the rings is 20.5 mm (~0.807 inches)
FinGears Magnetic Rings is a fun fidget that you can freely control with your fingers. Rotate rings, do tricks, attach them to different surfaces and play with your friends!
Content: 3 magnetic rings
Material: wood + metal + magnets
Size: M+ 20.5 mm

(~0.8 inch)

*
Gross weight: 275 g (~

9.7 oz)

Package size: 190 x 120 x 40 mm (

7.48 x 4.72 x 1.57 inch)

Country of origin: Ukraine
The FinGears community consists of people who have highly appreciated the original magnetic rings as a fidget to relieve mental overload. It is a sporting tool for the fingers used for passive neurogymnastics.

They are great for improving focus when dealing with ADHD, as confirmed by the psychological community.
It is a great fidget with which you can do many tricks. We offer several signature tricks on our website. There are also several board games with rings that you can play with your friends. Create your own moves and games with rings and help us bring a bit of positive emotions to this world together with FinGears!

Deluxe — the Wooden version of the rings. These are rings that come in a box of hard cardboard. In the box you will be greeted by three wooden rings coated with a special oil finish for wood. The inner sleeves of the rings are made of metal. The rings are one size fits all and contain 16 magnets each. These rings have a perfect sleeve rotation. Also, of all the versions of our rings, they are the smoothest to roll. 

Twisting these rings in your hand for those who have already held our fidget is a special pleasure in several ways. It is the particular smoothness of the rolling, the gentle rotation of the sleeve, both the warm surface of the wood and the cool surface of the inner sleeve. During performance, they meet with a pleasant, natural sound. 
However, these rings take some getting used to, because they are also a little heavier than the other versions and require less force to do tricks with them.

But you will quickly get used to their weight, sound, and action. We're 100% sure they'll be your favorite fidget. There's also a bottle of special oil in the box that can be used to restore the wood if needed.
The best fingears I have tried
I have 3 sets of fingears, this being the third, and this ones are the best ones so far. The metal click-clack is very satisfying, and the feeling of the wood is great. Sure, they're probably a bit pricey, but this is a toy, and I just understand it as a gift to myself.
Great toy
This toy was perfect and I played with it for hours also love that it fits to my hand I do not know any other toy that has more than one size
Rare item
These things are always sold out! As far as I can tell I managed to grab the last set. Fingears stands above the rest with their 16 magnets. Then you go and handcraft it too?! Because I'm probably one of the few lucky ones to have a pair I want to thank fingears for taking the time to handcraft something truly special, just for me.